From the Community
Featured Post
Most Recent Posts
Hello. Three people in my immediate family have th...

Hi all - The Graves' Disease & Thyroid Founda...

Hi,
I was diagnosed with Graves disease this year ...

How does one lose weight with no thyroid and on le...
News & Resources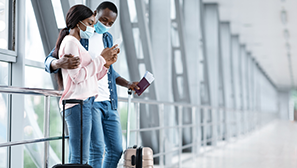 TED Educator
Are There any Resources or Support Groups for People Newly Diagnosed With TED?
Who Should I Contact for TED?
Questionnaires
Your feedback helps amplify the voice of the Graves' community and also helps us improve what we offer on the oneGRAVESvoice website!
Set a disease type
Graves' disease and thyroid eye disease symptoms and treatments vary depending on which type one has been diagnosed with. Set or update your disease type of interest to find the most relevant resources across this site.