welcome to oneGRAVESvoice
- a positively charged Graves' disease and thyroid eye disease community.
Healthcare Professionals
853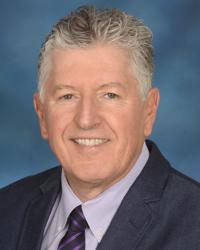 Rachid Aouchiche, MD

Healthcare Professional
Assistant Professor of Ophthalmology
University of Maryland Eye Associates, PA
419 West Redwood Street
Suite 420
Baltimore, Maryland, United States


Dr. Aouchiche is an Assistant Professor of Ophthalmology. His clinical interests are optic nerve disorders, double vision, multiple sclerosis, idiopathic intracranial hypertension, and thyroid eye disease. He received his medical degree from the University of Algiers Medical School followed by residency from Greater Baltimore Medical Center. He also received fellowships in ophthalmology from Greater Baltimore Medical Center and another fellowship in neuro-ophthalmology from the Hospital of the University of Pennsylvania.

Dr. Aouchiche is a fellow of the American Academy of Ophthalmology and the North American Neuro-Ophthalmology Society.