welcome to oneGRAVESvoice
- a positively charged Graves' disease and thyroid eye disease community.
Academic & Health Care Centers
859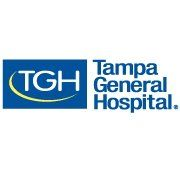 Tampa General Hospital – TGH Thyroid & Parathyroid Institute
1 Tampa General Circle
Tampa, Florida, United States
Email
Phone
Web
The Tampa General Hospital (TGH) Thyroid & Parathyroid Institute treats thyroid disorders such as nodules, cancer and goiter. Our surgeons do not treat endocrine disorders such as hyperthyroidism, hypothyroidism or thyroiditis. The staff, which includes physicians, cancer specialists, nurses, and other medical professionals, provides an exceptional level of personalized care and treatment for those in our program.
Our sonographers have an in-depth knowledge of their field of expertise, having completed more than 30,000 thyroid ultrasounds, and our surgeons give patients their direct contact information to make reaching them simple and straightforward. It's all part of our commitment to utilize the latest and most effective diagnostic tools and treatment options to ensure the best outcomes for our patients.