welcome to oneGRAVESvoice
- a positively charged Graves' disease and thyroid eye disease community.
Academic & Health Care Centers
859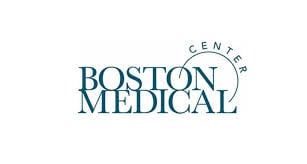 Boston Medical Center
One Boston Medical Center Place
Boston, Massachusetts, United States
Phone
Web
At Boston Medical Center (BMC), all are welcome and treated equally. The best and brightest physicians, representing virtually every medical specialty, choose to work here for the opportunity to make a difference in their community and beyond. BMC is a private, not-for-profit, academic medical center located in Boston's historic South End. The primary teaching affiliate for Boston University School of Medicine, BMC is the largest safety net hospital and busiest trauma and emergency services center in New England.
The BMC's Division of Endocrinology is staffed by internationally renowned physicians in the fields of thyroid and metabolic bone disorders, who are devoted to caring for patients and to evaluating, managing, and researching a multitude of endocrine disorders. These include thyroid abnormalities, bone and calcium metabolism, disorders of growth hormone, complications of menopause, hirsutism, polycystic ovary, hypogonadism, sexual dysfunction, infertility, lipid metabolism, endocrine hypertension, adrenal, and pituitary disorders.
Thyroid treatment at BMC is nationally recognized for both clinical and research excellence. The faculty members are interested in all aspects of thyroid diseases, especially patients with hyper- and hypothyroidism, thyroid dysfunction during pregnancy, autoimmune thyroid disease, goiter, and benign and malignant thyroid nodules. The team specializes in thyroid ultrasound and fine needle aspiration biopsies, and in the use of radioactive iodine in the therapy of hyperthyroidism and thyroid cancer.