welcome to oneGRAVESvoice
- a positively charged Graves' disease and thyroid eye disease community.
Community Organizations
858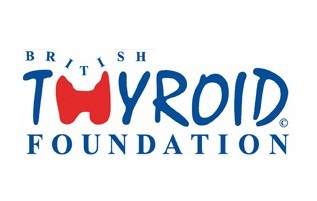 The British Thyroid Foundation
Suite 12, One Sceptre House
Hornbeam Square North
Hornbeam Park, Harrogate, United Kingdom
Email
Phone
Web
The British Thyroid Foundation (BTF) is an organisation set up in 1991 to help people with thyroid disorders. BTF staff, medical professionals, volunteers and people with thyroid disorders work together to provide support and information based on reliable medical evidence and personal experience. It is a charity dedicated to supporting people with thyroid disorders and helping their families and people around them to understand the condition. Our volunteers have first-hand knowledge of thyroid disease, enabling them to help you, whether by phone or at meetings.
The British Thyroid Foundation is for anyone who wants to know the facts about thyroid disease. Whatever your type of thyroid disorder we will provide you with information and support.
We work with thyroid specialists from the British Thyroid Association (BTA) and the British Association of Endocrine and Thyroid Surgeons (BAETS), to ensure you get up-to-date and reliable information. The BTA is a non-profit-making learned society of professional clinical specialist doctors and scientists who look after patients with thyroid disorders and who carry out research into the thyroid.
We provide funds each year for research into thyroid disorders and for a nurse award and we pass on information from the patient to doctors and nurses so they know what concerns people with thyroid disorders.