welcome to oneGRAVESvoice
- a positively charged Graves' disease and thyroid eye disease community.
Academic & Health Care Centers
859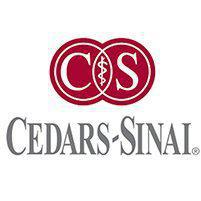 Cedars-Sinai is a nonprofit academic healthcare organization serving the diverse Los Angeles community and beyond. With pioneering medical research achievements, education programs defining the future of healthcare, and wide-ranging community benefit activities, we're setting new standards for quality and innovation in patient care.
The Thyroid Cancer Program at Cedars-Sinai has become a first for the West Coast: a highly specialized treatment center and multidisciplinary program for thyroid cancer and other thyroid conditions.
The program offers state of the art treatment that is tailored to each patient's specific needs with member physicians having extensive training in the diagnosis and treatment of thyroid cancer and other thyroid conditions. It is poised for continued growth, with a focus on continuing to build physician expertise based on the latest medical research, while incorporating advanced treatments into a personalized and comprehensive patient care plan. By collaborating with other leading medical institutes, patients have access to additional treatment protocols as soon as they are available.