welcome to oneGRAVESvoice
- a positively charged Graves' disease and thyroid eye disease community.
Academic & Health Care Centers
859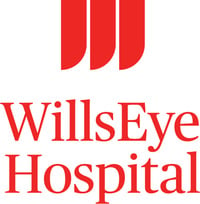 Wills Eye Hospital
Department of Neuro-Ophthalmology
840 Walnut Street, Suite 930
Philadelphia, Pennsylvania, United States
Phone
Web
Wills Eye Hospital, located in Philadelphia, Pennsylvania, is committed to excellence in patient care, vision research, and ophthalmic education. The Wills Eye Hospital was established in 1832 through a bequest of Quaker merchant James Wills to the City of Philadelphia. The Wills Eye Institute is governed by the Board of Directors of City Trusts. It is a non-profit specialty institution whose clinical expertise and sophistication of diagnostic and treatment procedures make it a worldwide referral center.
The Wills Eye Hospital has consistently been ranked as one of the best hospitals in the United States by U.S. News & World Report since the survey's inception in 1990. Programs maintained by Wills Eye Institute are organized along the traditional divisions of patient care, education, and research activities.
Service Chief, Robert C. Sergott, MD, leads the renowned Neuro-Ophthalmology Department at Wills Eye Hospital with his team of fellow neuro-ophthalmologists, medical and administrative staff. The specialists diagnose and treat all disorders that affect the nerves and muscles in and around the eye and also treat ocular manifestations of glandular conditions, such as thyroid eye disease, (Graves' eye disease) as well as autoimmune diseases, such as multiple sclerosis (MS), and Parkinson's disease (PD). In addition to these conditions, the neuro-ophthalmologists at Wills Eye also treat optic neuropathy, myasthenia gravis, and the ocular disorders that may occur with brain tumors, AIDS and stroke.