welcome to oneGRAVESvoice
- a positively charged Graves' disease and thyroid eye disease community.
Community Organizations
858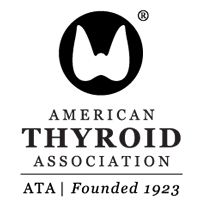 American Thyroid Association
6066 Leesburg Pike Suite 550
Falls Church, Virginia, United States
Email
Phone
Web
The American Thyroid Association® (ATA) is the leading worldwide organization dedicated to the advancement, understanding, prevention, diagnosis, and treatment of thyroid disorders and thyroid cancer. The ATA delivers its mission of being devoted to thyroid biology and to the prevention and treatment of thyroid disease through excellence in research, clinical care, education, and public health.
Their goals include:
• To foster and support research on thyroid molecular and cell biology, physiology, and diseases.
• To disseminate new knowledge that leads to prevention, diagnosis,and treatment of thyroid diseases.
• To support education of trainees, basic scientists, physicians, and other health care professionals concerned with investigating, diagnosing, and treating thyroid diseases.
• To establish and guide public policies on the causes, diagnosis, and management of thyroid diseases and related disorders.
• To be the advocate for thyroid specialists in the councils concerned with science, clinical medicine, and health care delivery.
• To encourage broad-based support from industry and other parties to fulfill the Association's scientific and educational missions.
• To stimulate philanthropic giving to a fund that supports the Association's activities.