welcome to oneGRAVESvoice
- a positively charged Graves' disease and thyroid eye disease community.
Academic & Health Care Centers
859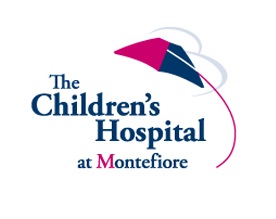 Children's Hospital at Montefiore
3415 Bainbridge Avenue, Bronx
New York, New York, United States
Email
Phone
Web
Our mission at the Children's Hospital of Montefiore is to improve the overall health and well-being of children with diabetes and endocrine disorders. As one of only three American Diabetes Association approved facilities in New York City, our Division of Endocrinology and Diabetes is equipped with the staff and tools to diagnose and treat Type 1 and Type 2 pediatric diabetes mellitus.
Every diagnosis begins with state-of-the-art clinical research, but the treatment only works because our nationally-recognized consultation services include each patient as a partner in their own care.
Our research includes conducting trials for newly diagnosed diabetes patients and those living with type 1 or type 2 diabetes, polycystic ovarian syndrome or obesity, as well as screening for relatives of type 1 diabetics and much more.
The Pediatric Thyroid Nodule and Cancer Program at the Hospital includes pediatric specialists from endocrinology, radiology, otolaryngology (ENT), surgical pathology and cytopathology and provides collaborative care for pediatric patients with thyroid diseases and thyroid cancer. Our tumor board meets bimonthly to discuss options and optimal treatments for every patient.