welcome to oneGRAVESvoice
- a positively charged Graves' disease and thyroid eye disease community.
Academic & Health Care Centers
859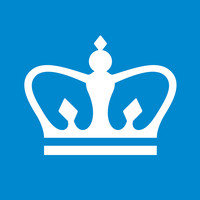 Columbia Thyroid Center
Columbia University Irving Medical Center
161 Fort Washington Avenue
New York, New York, United States
Phone
Web
Columbia Thyroid Center helps to treat thyroid diseases like thyroid cancer, hypothyroidism, hyperthyroidism and more.
The Thyroid Center is one of three multi-disciplinary centers at Columbia dedicated to helping those with conditions of the endocrine system. Its other centers include:
• The Columbia Parathyroid Center
• The Columbia Adrenal Center
Columbia Thyroid Center's world-leading approach includes the following highlights:
• Pediatric Services at the Columbia Thyroid Center: A team of pediatric specialists to address the specific needs of children dealing with thyroid conditions, as well as their families.
• Thyroid Biopsy Clinic: Facilities offered here are single-day ultrasound, biopsy and evaluation of thyroid nodules.