welcome to oneGRAVESvoice
- a positively charged Graves' disease and thyroid eye disease community.
Academic & Health Care Centers
859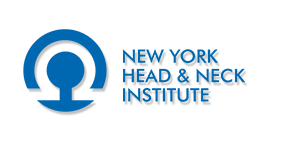 New York Head & Neck Institute – Center for Thyroid & Parathyroid Surgery
Lenox Hill Hospital Department of Otolaryngology-
Head & Neck Surgery (Black Hall)
130 E 77th St
New York, New York, USA
Phone
Web
The Center for Thyroid and Parathyroid Surgery at the New York Head and Neck Institute (NYHNI) of the North Shore- Long Island Jewish (LIJ) Health System is a world-class center providing comprehensive care for the diagnosis and treatment of patients suffering from disorders of function or tumors of the thyroid and parathyroid glands. The Center for Thyroid and Parathyroid Surgery follows the team approach to the diagnosis and treatment of thyroid and parathyroid disorders.
The Center is staffed by a team of regional experts in the fields of head and neck surgery, endocrinology (study of the body's glands and their hormones), pathology, cytopathology, nuclear medicine and radiology. The Center is also dedicated to community service supporting outreach programs to provide patient education, offering support groups for patients with thyroid cancer and providing clinics for the early detection of thyroid cancer.
The Center serves as a focal point where patients and physicians may obtain up-to-date information about the management of thyroid and parathyroid disease in a clear, simplified format. Specialized care and treatment of thyroid-related voice disorders is also provided by the center's skilled speech-language pathologists. The center is staffed by masters- and doctoral-level speech-language pathologists to evaluate and rehabilitate, when necessary, voice disorders caused by thyroid cancer or its treatment.