welcome to oneGRAVESvoice
- a positively charged Graves' disease and thyroid eye disease community.
Community Organizations
858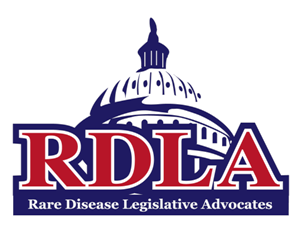 Rare Disease Legislative Advocates
1012 14th St. NW Suite 500
Washington, DC, United States
Email
Phone
Web
Rare Disease Legislative Advocates (RDLA) is a program of the EveryLife Foundation for Rare Diseases designed to support the advocacy of all rare disease patients and organizations.
RDLA is a clearinghouse of ideas that is open to all members of the rare disease community with an interest in sharing information around common causes and advocating for the introduction or enactment of legislation. It does not promote any specific policy, but provides support to all rare disease organizations seeking introduction/enactment of legislation. RDLA's monthly meetings and website are an educational resource and a platform for individual organizations to promote their legislation.