welcome to oneGRAVESvoice
- a positively charged Graves' disease and thyroid eye disease community.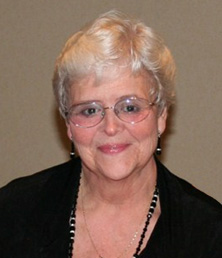 Nancy Hord Patterson, PhD

Community Leader
Founder
Graves' Disease and Thyroid Foundation
84 Streamside Drive
Hendersonville, North Carolina, United States


Dr. Nancy Hord Patterson holds a PhD in Counselor Education from the University of Florida. She is a Clinical Specialist in Psychiatric/Mental Health Nursing, and is a Nationally Certified Counselor. Following her own battle with Graves' Disease, Dr. Patterson founded the Graves' Disease and Thyroid Foundation (formerly the National Graves' Disease Foundation) in 1990. Dr. Patterson has received recognition from the American Thyroid Association as a "Pioneer in Thyroid Patient Education. Her publications include a variety of continuing education courses, co-author of "Graves' Disease-In our Own Words" (now in its 2nd Edition), and journal articles having to do with stress management and mastery, and patient education and support.

Dr. Patterson received her Associate of Arts (AS) degree from Florida Junior College followed by Bachelor's and Master's degree in Arts from University North Florida. She is a member of American Nurses Association, Co-founder of Association Indiana Psychotherapists, and member of National Board Certified Counselors.