welcome to oneGRAVESvoice
- a positively charged Graves' disease and thyroid eye disease community.
Academic & Health Care Centers
859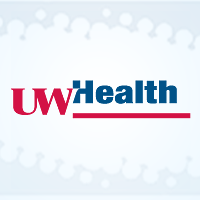 University of Wisconsin Health at the American Center – Endocrine Surgery Clinic
4602 Eastpark Blvd.
Madison, Wisconsin, United States
Phone
Web
The Endocrine Surgery Program at the University of Wisconsin (UW) Hospital and Clinics has been providing nationally-recognized care and innovative surgical services to its patients for more than a decade. Our surgery center includes a multidisciplinary thyroid clinic involving endocrinologists and pathologists as well as surgeons and nurse practitioners who manage your endocrine concerns.
Patients play crucial roles in treatment, working side-by-side with physicians to determine an individualized treatment program. In the last five years alone the Endocrine Program surgeons have performed more than 2,200 operations of the thyroid, parathyroid and adrenal glands.
We offer the latest in technology and minimally-invasive techniques to treat endocrine conditions. Among our current research initiatives are efforts to investigate the development, progression, and treatment of endocrine tumors including gastrointestinal carcinoids, thyroid cancer, adrenal cancer and pancreatic islet cell tumors.