welcome to oneGRAVESvoice
- a positively charged Graves' disease and thyroid eye disease community.
Healthcare Professionals
853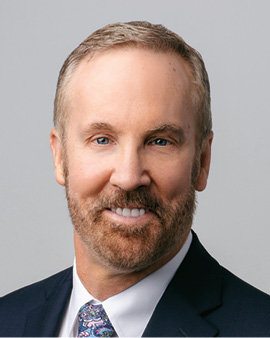 Thomas E. Johnson, MD

Healthcare Professional
Professor
Division of Ophthalmology
Bascom Palmer Eye Institute
900 Northwest 17th Street, Floor 4
Miami, Florida, United States


Thomas E Johnson, MD is a Professor of Clinical Ophthalmology in the Division of Ophthalmology at Bascom Palmer Eye Institute. He is specialized in ophthalmic plastic and reconstructive surgery and his clinical areas include oculoplastic surgery, reconstructive surgery, orbital surgery, aesthetic and cosmetic treatments, botox for hemifacial spasm and blepharospasm, eyelid and orbital reconstructive surgery, ocular oncology/eyelid & orbital tumors, pediatric oculoplastics, thyroid eye disease.

Dr. Johnson received his medical degree from the University of Iowa Carver College of Medicine followed by an internship from Maricopa Medical Center, residency in ophthalmology from the University of Colorado, and a fellowship in ophthalmology from Pacific Medical Center another fellowship in plastic & reconstructive surgery from King Khaled Eye Specialist Hospital. He also received a fellowship in oculofacial plastic surgery from Bascom Palmer Eye Institute and is board certified in Ophthalmology from the American Board of Ophthalmology.