welcome to oneGRAVESvoice
- a positively charged Graves' disease and thyroid eye disease community.
Academic & Health Care Centers
859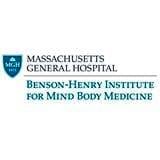 Benson-Henry Institute for Mind Body Medicine
151 Merrimac Street, 4th Floor
Boston, Massachusetts, United States
Email
Phone
Web
The Benson-Henry Institute (BHI) for Mind Body Medicine at Massachusetts General Hospital is dedicated to research, teaching and clinical application of Mind Body Medicine and its integration into all areas of health.
As a thematic center, BHI scientists engage in biomedical research to treat and prevent stress-related illnesses.
BHI clinicians serve as a resource in the areas of mind body and integrative medicine and are available to all the departments and divisions of the hospital, as well as to the community.