welcome to oneGRAVESvoice
- a positively charged Graves' disease and thyroid eye disease community.
Academic & Health Care Centers
859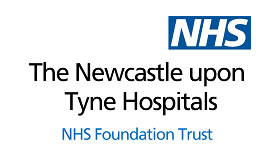 Newcastle Eye Centre
Royal Victoria Infirmary
Queen Victoria Road
Newcastle upon Tyne, United Kingdom
Email
Phone
Web
Newcastle Eye Centre at the Royal Victoria Infirmary (RVI) is one of the largest in the UK, treating and caring for well over 100,000 patients each year. We are a regional centre of excellence treating all types of common eye conditions in adults and children, both elective and emergency, as well as providing a range of highly specialized and cutting-edge services.
Through our work with Newcastle University, we are often among the first to adopt innovative services. This helps us to bring our patients the most up-to-date treatments available, such as corneal transplants and treating macular degeneration (damage to the retina) with 'photo dynamic therapy'.
Our purpose-built modern unit in the Claremont Wing at the RVI has state-of-the-art diagnostic and treatment facilities for medical and surgical conditions affecting the eye. These include:
• Cataract
• Age Related Macular Degeneration (ARMD)
• Glaucoma
• Orbit (including eye socket)
• Corneal disorders
• Uveitis (inflammation of part of the uveal tract of the eye)
• Squints (for adults and children)
• Lacrimal (conditions affecting the tear duct)
• Neuro-ophthalmology (conditions affecting nervous system in the eye)
• Vitreoretinal (condition affecting the retina)