welcome to oneGRAVESvoice
- a positively charged Graves' disease and thyroid eye disease community.
Academic & Health Care Centers
859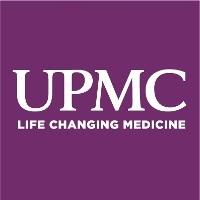 University of Pittsburgh Medical Center – Multidisciplinary Thyroid Center
Falk Medical Building
3601 Fifth Ave., Third floor
Pittsburgh, Pennsylvania, United States
Phone
Web
University of Pittsburgh Medical Center (UPMC) is a world-renowned health care provider and insurer in inventing new models of accountable, cost-effective, patient-centered care. UPMC's mission is to serve community by providing outstanding patient care and to shape tomorrow's health system through clinical and technological innovation, research, and education. The Multidisciplinary Thyroid Center at UPMC accesses a variety of specialists and advanced testing methods. Their coordinated care approach expedites diagnosis and treatment of thyroid cancer and other thyroid diseases.
The Multidisciplinary Thyroid Center:
• Offers same-day diagnostic and screening services for thyroid conditions.
• Brings together a team that includes leading national experts in various specialties.
• Designs personalized treatment plans using the latest medical techniques and advanced surgical methods.
• Offers access to novel molecular diagnostic testing of thyroid nodules and tissues.
• Provides advanced thyroid cancer patients with access to cutting-edge cancer therapies and clinical trials.