welcome to oneGRAVESvoice
- a positively charged Graves' disease and thyroid eye disease community.
Academic & Health Care Centers
859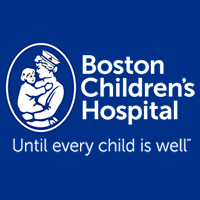 Thyroid Program at the Boston Children's Hospital
300 Longwood Avenue
Boston, Massachusetts, United States
Email
Phone
Web
The Thyroid Program at Boston Children's Hospital is one of the first and largest centers in the United States exclusively devoted to the care and treatment of children with thyroid diseases. Our program's Thyroid Nodule Clinic is one of the largest pediatric practices of its type in the United States.
The Thyroid Program at Boston Children's offers clinical evaluation and treatment for infants, children and adolescents with all types of thyroid disease, including:
• thyroid nodules
• thyroid cancer
• hyperthyroidism (overactivity of the thyroid gland)
• hypothyroidism (underactivity of the thyroid gland)
In addition to providing treatment for our patients, the Thyroid Program at Boston Children's conducts research aimed at improving the care of children with thyroid disease. Ongoing clinical projects include investigations of childhood thyroid nodules, thyroid cancer, and thyroid gland dysfunction.