welcome to oneGRAVESvoice
- a positively charged Graves' disease and thyroid eye disease community.
Community Organizations
858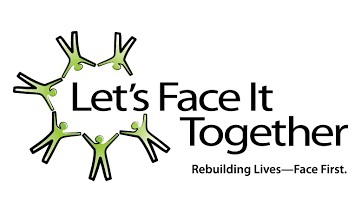 Let's Face It Together (LFIT) is a non-profit organization whose mission is to help individuals and families thrive despite healthcare challenges. LFIT has touched the lives of many by restoring health, confidence and self-esteem to people with significant facial alterations. Founded in 2010 by Drs. Kimberly Cockerham and Anne Rowland, LFIT has helped over 500 people regain their self-esteem and return to being productive and content members of their communities.
As a non-profit organization, our work is supported by individual contributions, corporate donations, grants and proceeds from the sale of skincare products and cosmetic services. With the help of these donations we help needy people in the treatment of various diseases like allergic conjunctivitis, double vision, adult strabismus, thyroid eye disease, Graves' disease etc.