welcome to oneGRAVESvoice
- a positively charged Graves' disease and thyroid eye disease community.
Academic & Health Care Centers
859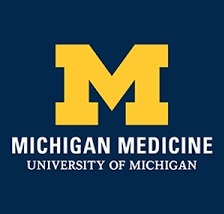 University of Michigan
1500 E. Medical Center Drive
Ann Arbor, Michigan, United States
Email
Phone
Web
Michigan Medicine is home to one of the largest health care complexes in the world. Their vision is to create the future of health care through discovery and to become the national leader in health care, health care reform, biomedical innovation and education.
The Division of Metabolism, Endocrinology & Diabetes at University of Michigan offers comprehensive services in the general area of endocrine and metabolic disorders, including:
• Diabetes and diabetes complications
• Abnormalities in body weight
• Osteoporosis and metabolic bone disease
• Abnormalities in calcium regulation
• Diseases of the thyroid, pituitary and adrenal glands